CORDEEN LIVE SHOW at Fred's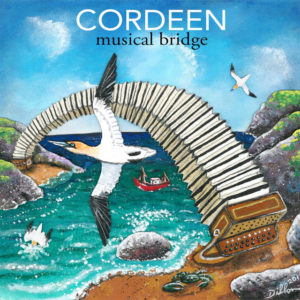 All star Irish & Newfoundland accordion quartet Cordeen celebrated their new CD Musical Bridge with a live show on a rainy afternoon at Fred's. The newly-formed Cordeen are all-Ireland accordion champion Conor Moriorty, Benny McCarthy, founding member of iconic Irish traditional group Danu, and Newfoundland accordion virtuosi Graham Wells from the Irish Descendants and Billy Sutton from The Fables.
Cordeen's debut CD Musical Bridge unites traditional music of Newfoundland and Ireland and includes hornpipes, airs & jigs. Back from their tour of Ireland, it was a rare opportunity to see these masterful players all together in St. John's.