Staff Picks
Our staff is inherently tied to the local St. John's music scene as musicians, artists, writers and avid fans.
Check out their favourite local albums!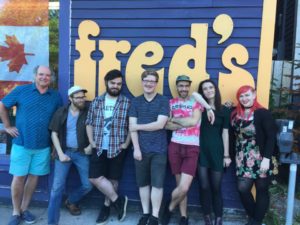 MATTHEW'S PICKS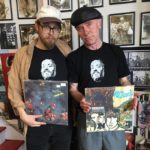 How do you take your coffee? Whatever way I can get it
Favourite genre of music: Bluegrass, folk, country
Ron Hynes – Face To The Gale
Pat and Joe Byrne with Baxter Wareham – Towards the Sunset
Jim Payne & Fergus O'Byrne – How Good is Me Life!
KATIE'S PICKS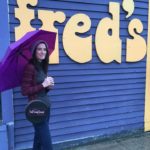 How do you take your coffee? Strong and black
Favourite genre of music: Blues, jazz
Duane Andrews – Conception Bay
Long Distance Runners – Elements
Vince Collins – Over Home
DuaneAndrews/Aaron Collis – Mallard Cottage Sessions
Ouroboros – S/T
STEVE'S PICKS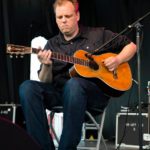 Started working at Fred's: August of 1993 – 2014
Favourite genre (of music): Jazz and Blues
Peter Narvaez – Some Good Blues
Frank Maher – Mahervelous!
Aaron Collis and Emilia Bartellas – S/T
Craig Young – Black Diamond Strings
Duane Andrews – Raindrops
WENDY'S PICKS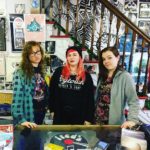 Started working at Fred's: November 2015
How do you take your coffee? Dark roast, milky, brown sugar
Green and Gold – And Then The New Crow Came
Fortunate Ones – The Bliss
Hey Rosetta – Into your Lungs


MATT HENDER'S PICKS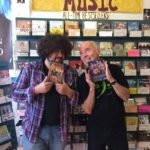 Started working at Fred's: 2009 -2014
How do you take your coffee?: 1 Cream
Favourite genre of music: Indie, pop, folk
Vic Lou – It Still Wonders Me
Mark Bragg – Reckless Kind
Various Artists – All the Best: Folk Music of St. John's
Fine Crowd – Poverty's Arse
Du-Cats – Du-Cats

TONY'S PICKS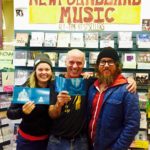 Started working at Fred's: 1978
How do you take your coffee: Hot, 1/3 teaspoon of cream, and only in a glass cup
Favourite genre of music: Pop, rock
Duane Andrews – Conception Bay
Lady Brett Ashley – Fault Lines
Long Distance Runners – Elements
Sean McCann – You Know I Love You
Peter Willie Youngtree – Country Hymns
ALEX'S PICKS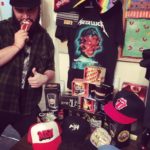 How do you take your coffee? Double Double
Favourite genre of music: Powerviolence, experimental hip-hop, country, blues, jazz
Family Video – Maybe This Summer
Dope Piece – Peace Signs
Ilia Nicoll – Caterwaul
Run to the Rocks – S/T
Weak Link – S/T
LEN'S PICKS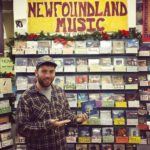 Started working at Fred's: November 2015
How do you take your coffee? High quality beans with a little added milk
The Once – Departures
Aaron Collis and Emilia Bartellas – Aaron Collis and Emilia Bartellas
Ron Hynes – Cryer's Paradise
JIM'S PICKS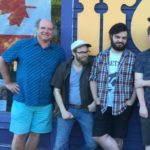 Started working at Fred's: 1972
Favourite genre (of music): classical & jazz
Regarding Our Father – DVD
Rajaton – Sanat
Cantus Vocum – Choral Voyages
Quintessential Vocal Ensemble – And If you Close Your Eyes
Newman Sound Men's Choir – Green and Salty Days