JAMES TAYLOR VISITS FRED'S
Music legend James Taylor dropped by the store Saturday during his 2-show visit to St. John's. Big thrill to meet James! His shows were terrific, building from his more intimate songs to a conclusion of barn-burners boosted by wonderfully evocative video. JT's voice is as smooth as ever. He was a lot of fun and had great audience rapport.
The all-star band was awesome and included Steve Gadd (drums), Lou Marini (sax), Michael Landau (guitar), Walt Fowler (flugalhorn), Jimmy Johnson (bass, musical director), Jim Cox (keys) and Luis Conte (percussion). Long-time vocal collaborators were Kate Markowitz, Arnold McCuller, and Andrea Zonn (+ fiddle).
The whole band plays on the new release 'Before This World', which is the first #1 album in James' career.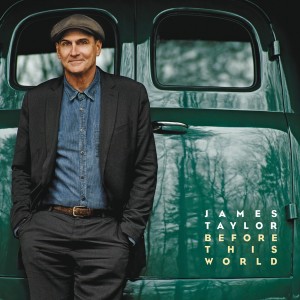 A number of crew and band dropped in over the weekend including famed Latin jazz percussionist, Luis Conte.
The weather was sunny all visit (May 24th weekend!) and tour members got to explore and see icebergs and whales
Come back soon!!