In-Stores
Occasionally we play host to in-store performances. We're hoping to add more video and photos from past in-stores as time goes on. Be sure to keep track on our News page as well as Facebook and Twitter for announcements on future in-stores.
Photos from a few in-stores below, click here for some youtube videos we found

Wooden Sky, 2014

IN-STORE
A sterling performance by Toronto's "The Wooden Sky" drew a strong turn-out of supporters and fans Saturday afternoon here at Fred's.
30 minutes of blissful vocal harmonies, introspective lyrics, flawlessly subtle instrumental arrangements, and an appreciative audience. Gavin Gardiner possesses one of the most soulful voices on the Canadian folk-rock scene, often leaving the crowd in amazement.
Thanks for sharing your songs with us at Fred's. We'll make it a Hat Trick next time you pass this way.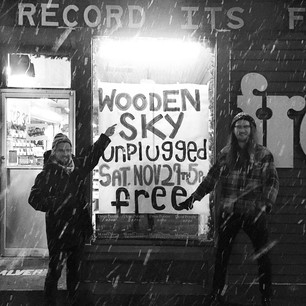 \


AMELIA CURRAN, 2014

"THEY PROMISED YOU MERCY" IN-STORE
Let the celebration begin! It was dark and wet outside but the gathering of fans, friends and fellow-musicians embraced Amelia like a warm quilt as she (accompanied by Joel Hunt) performed several new songs Tuesday evening at Fred's.
Rewarded with a set of songs, eloquent, poignant and vibrant, her new album, "They Promised You Mercy" released at home and abroad was spoke about with much praise by all in attendance.
The glasses were emptied, eats devoured while the minds were nourished and hearts replenished as the gathering sang in unison the refrain of the set's closing number followed by rapturous applause.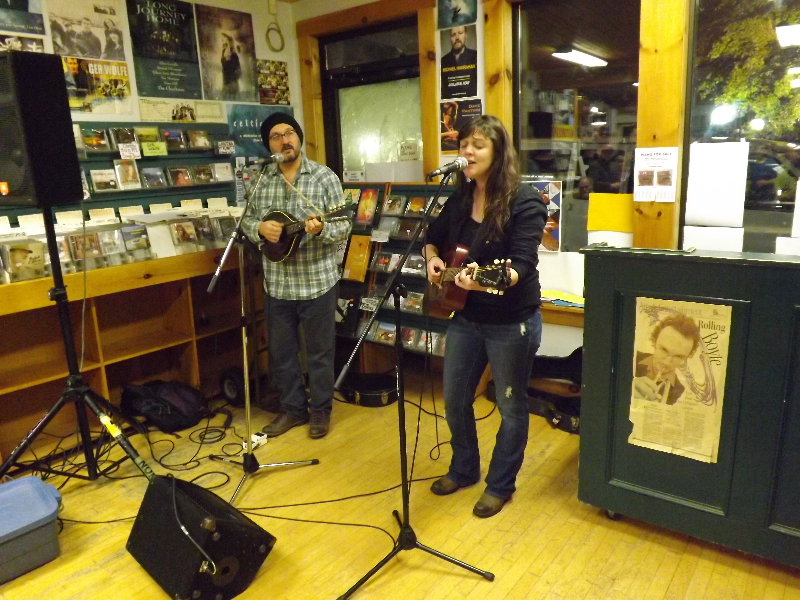 RON HYNES
SIGNING THE MAN OF A THOUSAND SONGS DVD
A wonderful afternoon at the store with the always amazing Ron Hynes. Hundreds of people went through to say hello to Ron, and get an autograph on their copy of the DVD that tells the story of his life in his own words — at Fred's Records.

THE TENORS
THE GLOBAL CD LAUNCH OF 'ALWAYS TRUST YOUR HEART', OCTOBER 28, 2012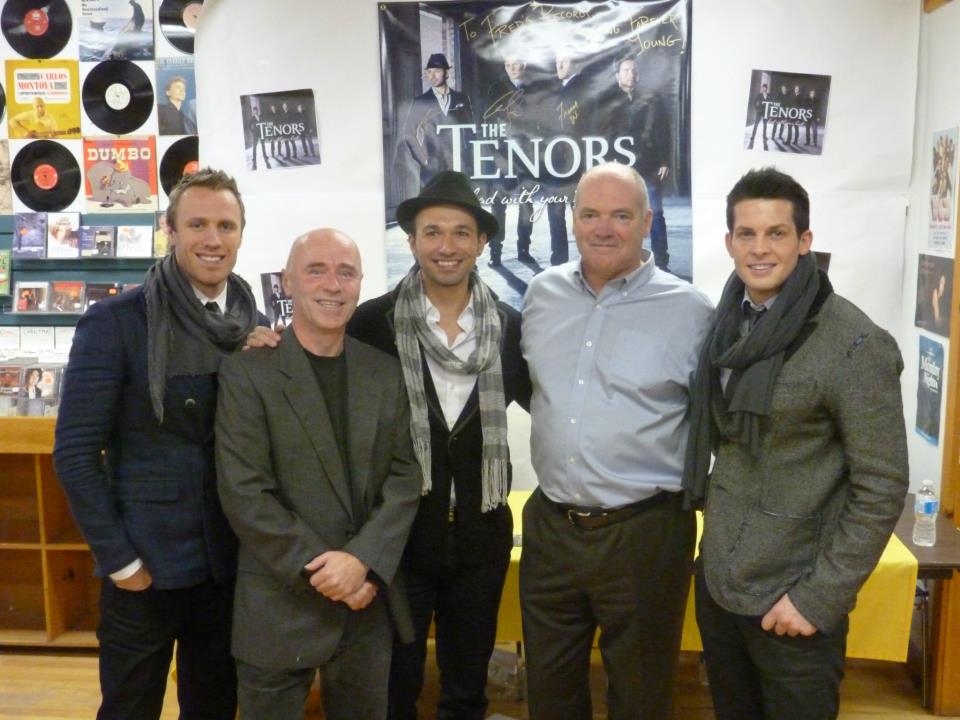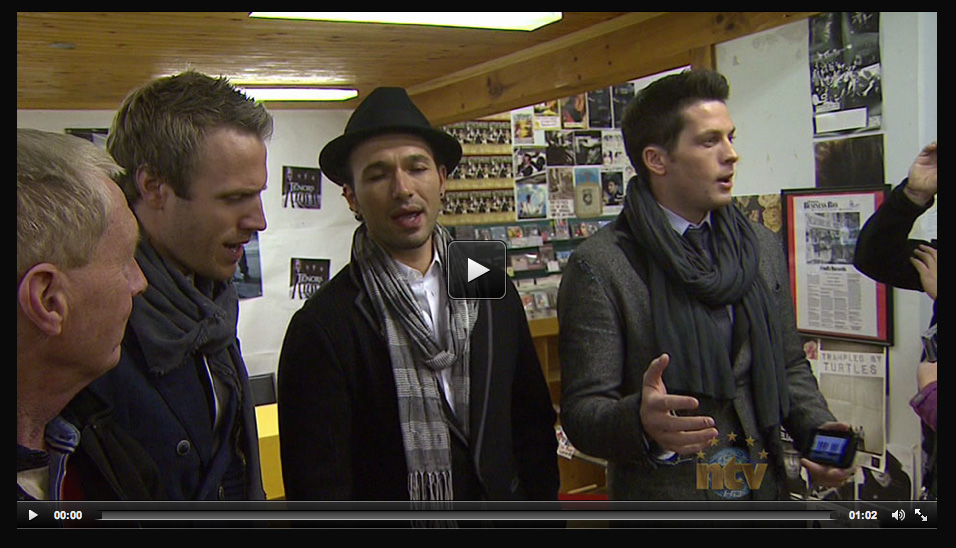 PETER NARVAEZ, 2011
and our own Steve Hussey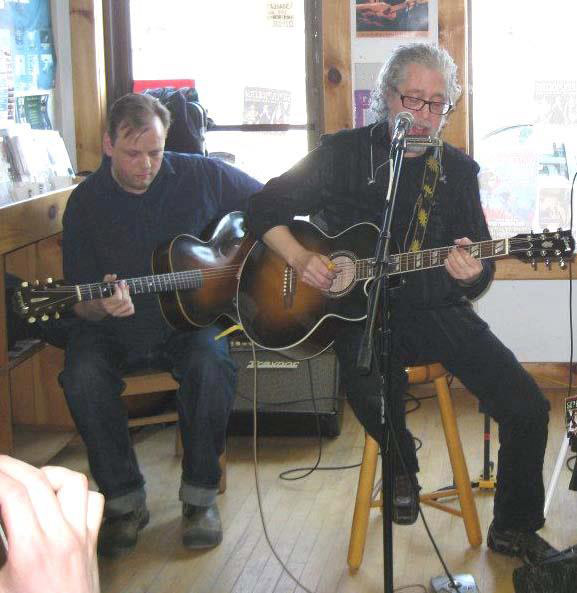 BOB HALLETT, 2011
Book Launch "Writing Out the Notes"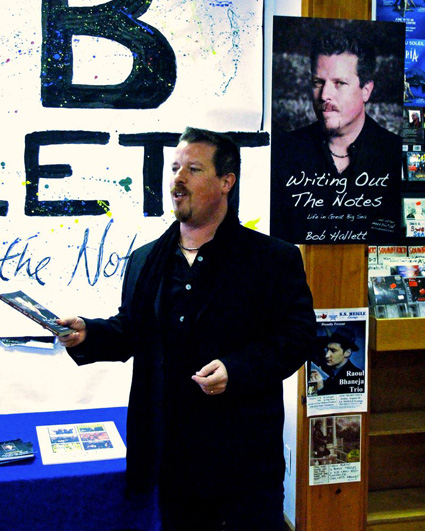 AMELIA CURRAN, 2010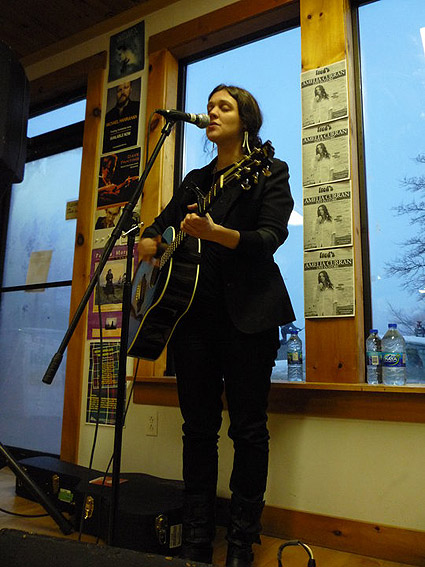 GREAT LAKE SWIMMERS, 2010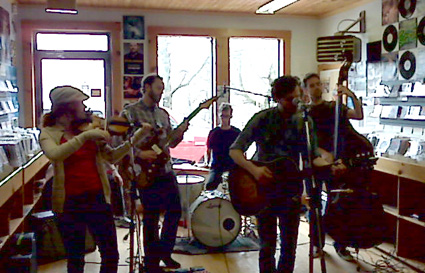 SEAN PANTING & HAWKSLEY WORKMAN, 2010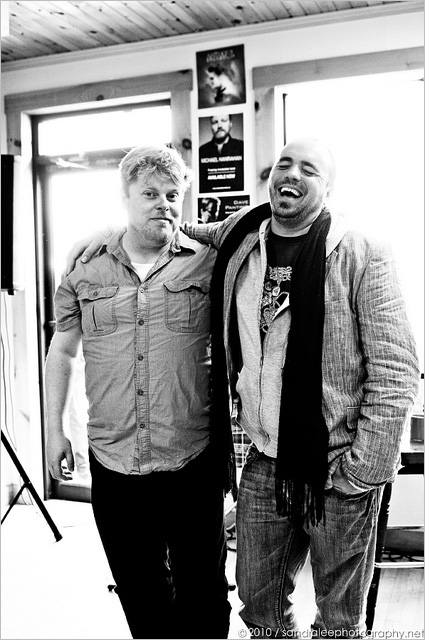 KATE SCHUTT AND DUANE ANDREWS, 2010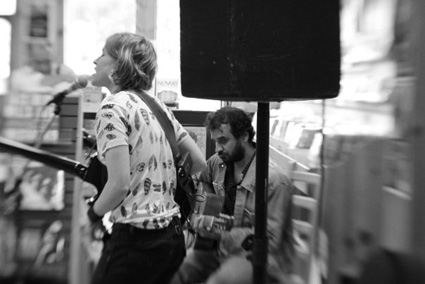 THE NOVAKS, 2005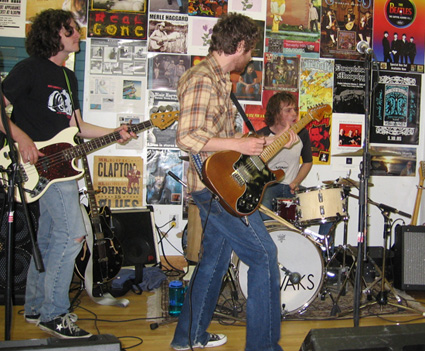 JOEL PLASKETT, 2005